2AddictiveLifestyles Bayside
Squad Training

Embark on an exhilarating journey with 2addictivelifestyles squad training! Step into a world of specialized coaching, designed to elevate your sports team's performance to new heights.

In our unwavering commitment to excellence, we understand that ordinary group fitness might not suffice for achieving your team's full potential.

That's where our sports-specific training comes in – precisely tailored to suit the unique demands of your chosen sport.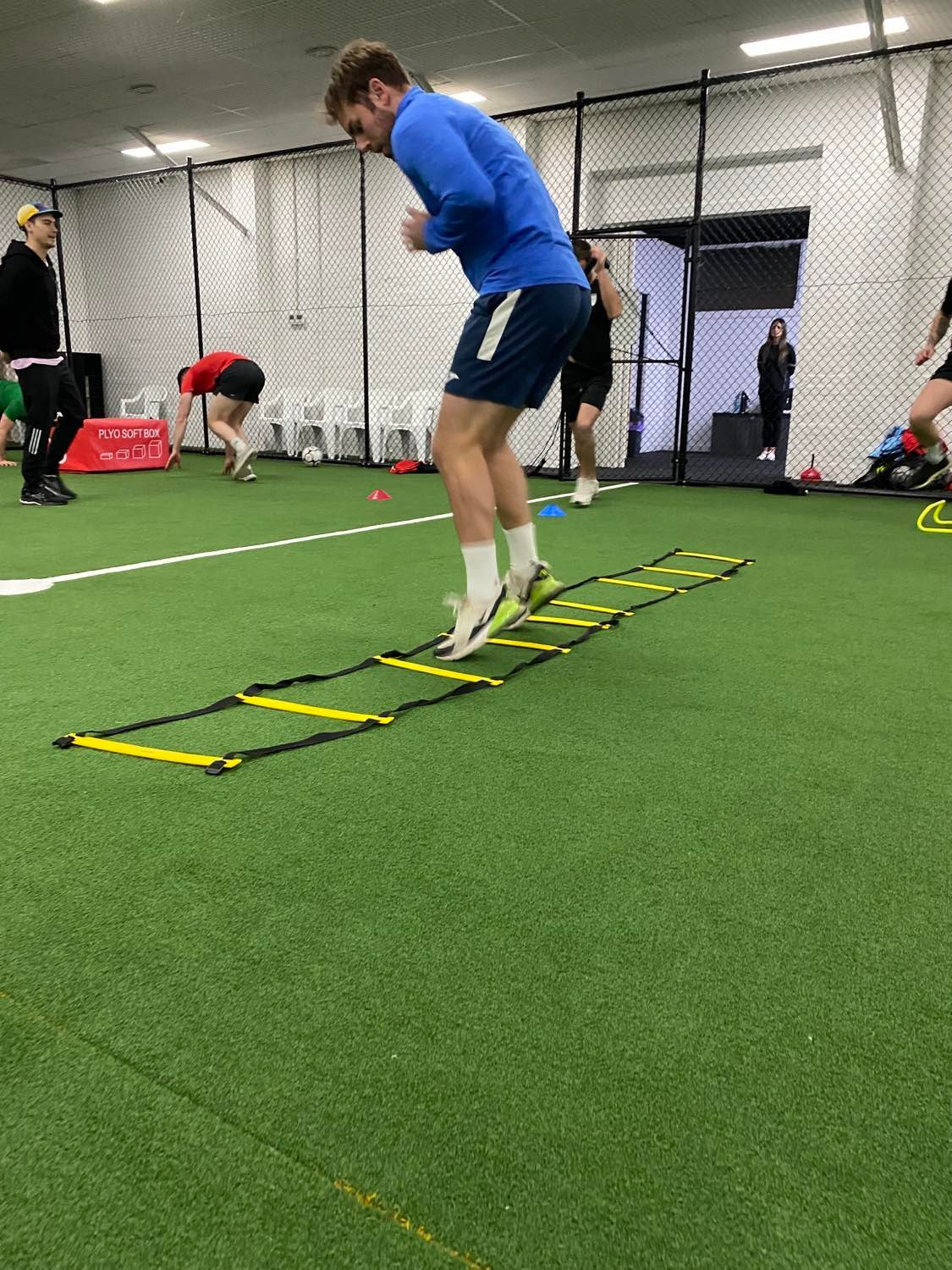 Each session is carefully designed to target essential elements crucial for your team's success.

Speed and Agility training unlock the players' lightning-fast reflexes, enabling them to swiftly outmaneuver opponents. Coordination skills to enhance their precision and finesse on the field, while dynamic movements cultivate versatility in various game scenarios.
Our strength and conditioning component, held in our fully equipped gym, imparts the necessary power and endurance essential for sustained peak performance. Players are challenged to push beyond their limits, sculpting a winning physique and mental fortitude.
At 2addictivelifestyles, we prioritize the long-term well-being of your team.

Emphasizing injury prevention and management, our training programs encompass movements and techniques mirrored from actual game settings.

This proactive approach helps build resilience and safeguards against potential injuries
Discover the power of sport-specific training with us and witness the transformation as your team gains a competitive edge on the field.

Let us elevate each player's skills and propel your team towards unrivaled success!
Collapsible content
Duration: 

Typically 1 hour - can be extended.
Price: 

$25 per person. Discounted price for larger groups, please contact centre to discuss.
What to bring:

What to bring: Indoor soccer boots or runners only, water & towel.
Why Choose Us:

Professional Coaching: Our trainers are highly qualified and passionate about helping teams reach their full potential. Benefit from their expertise and guidance throughout your training sessions.
Versatile Training Programs: We cater to all sports teams, adapting our training methods to suit your specific requirements. Whether you're a soccer, basketball, or any other sports team, we have you covered.
State-of-the-Art Facilities: Train in our modern and well-equipped facility, designed to optimize your performance and provide a safe training environment.
Comprehensive Approach: Our training sessions cover all aspects of the game, including skill development, game strategy, strength and conditioning, and injury prevention.
Team Bonding and Growth: Join a community of like-minded athletes, fostering team spirit, collaboration, and personal growth.

Take your team's performance to the next level at 2AddictiveLifestyles. Whether you choose to hire our indoor pitch or opt for expert training sessions, we are committed to helping you achieve your goals. Don't miss out on this opportunity to unlock your team's full potential.

Book now and experience the transformative power of our Squad Training, Indoor Soccer, and Fitness Classes.