WELCOME TO 2ADDICTIVELIFESTYLES
SOCCER HOLIDAY PROGRAM
Fostering a dynamic and engaging experience that combines learning with play, 2addictivelifestyles Soccer Holiday Program is the perfect solution to keep young minds and bodies active during this school holiday break.

Geared towards instilling valuable soccer skills, our program also features plenty fun, interactive games, and fond memories with friends.

With 2 fully booked out weeks last holidays this sought-after Holiday Program stands as the best Soccer Program in Bayside!

Don't let your child miss out on this exciting opportunity!

Ages 5 - 7 year olds
December:
Monday 18th December 2023

January:
Monday 8th January 2024
Monday 15th January 2024
Monday 22nd January 2024

*Wednesday 13th December can be added if enough interest. Please contact us via email if you can attend.
------------------------------------------

Ages 8 - 12 year olds
December:
Wednesday 20th December 2023

January:
Wednesday 10th January 2024
Wednesday 17th January 2024
Wednesday 24th January 2024

*Thursday 14th December can be added if enough interest. Please contact us via email if you can attend.
Collapsible content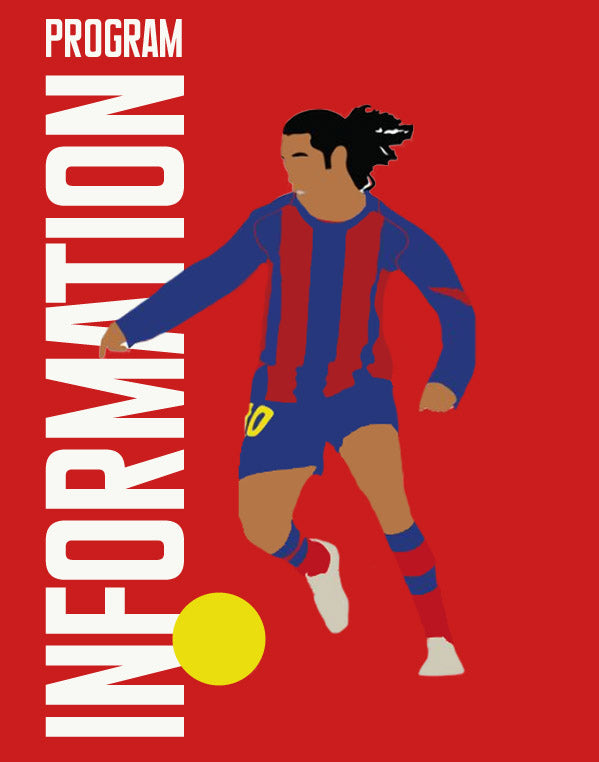 Program Information

What is the cost per session ?
Each Session is $55 - Book 2 or more and save $5.

How long does the session go for?
Each Session runs for 2 hours.

How long does the Soccer Holiday Program go for?
Our Soccer Holiday Program runs for 2 weeks in December and 3 weeks in January.

Can my child do more than 1 session?
Yes, of course! Most kids love doing multiple sessions.
To book multiple session please read booking instructions below.

Does my child already need to be playing soccer?
Not at all, our program caters for all skill levels.


Break time snack
Kids will have break and receive Vege Chips + a bottle of water.

Vege Chips are individually wrapped snacks that are vegan friendly, gluten-free. Kindly inform our staff if you prefer that your child does not receive Vege Chips

What do kids need to bring?
No soccer boots, runners only!
Medical (Asthma inhaler)

Behaviour in our sessions. We understand children lose focus, but if your child has behaviour issues we ask that you contact us prior to booking.
Please read T/C below for more.

PLEASE READ T/C'S IN THE BELOW TAB
T/C's :

All programs are pre - booked
If there is program availability we will accept further students. Please contact us if the session says BOOKED OUT
Once booked online, the program is non refundable
If your child will be late or need to leave early please advise staff before program commencement
In the event that your child falls ill and is unable to participate on the scheduled day, please notify us promptly via phone or email. Regrettably, as the program requires pre-booking, their reserved spot will be forfeited and cannot be refunded.
Parents or Guardians MUST fill in pre-questionnaire on arrival.
In the sessions, we maintain a zero-tolerance policy towards inappropriate conduct or insufficient participation and attentive behavior. We recognize that children might occasionally become distracted, which is completely normal. However, in cases where a child exhibits misconduct, disrupts the session, causes damage, or poses a risk to others, we will promptly contact the parent or guardian to arrange for the child to be picked up.
All Medical issues must be notified to a staff member prior to commencing program. Depending on the medical issue a manager has the right to refuse the child to participate.
FAQ

Should i pack an extra snack for my child for the day?
As we are providing a small snack, it might be a good idea to pack an extra snack if your child gets hungry. Nut Free & Allergy Free Snack.

If i/my child cant attend due to being sick or any other circumstance is the program refundable? In the event that your child falls ill and is unable to participate on the scheduled day, please notify us promptly via phone or email. Regrettably, as the program requires pre-booking, their reserved spot will be forfeited and cannot be refunded.

What do you recommend for shy kids?
We understand that for children who haven't had much exposure to group settings outside of school, taking part in group activities can feel a little overwhelming. With viewing 100s of kids joining our programs, it's heartening to see that once they dive into the fun, their shyness often melts away, replaced by excitement to participate.

To help our young players ease into the experience, we suggest that parents consider staying around for the initial 5 to 10 minutes if their child is feeling a bit shy. This provides a sense of reassurance, and as soon as the kids start feeling more at home, parents can gradually slip away, knowing their child is in good hands.
HOW TO BOOK SESSION/S
You can only select 1 session at a time, but kids can participate in more than 1 session.

Select a Session
Choose a session that suits your schedule.
Set Session Date
Specify the date for the selected session.
Multiple attending
If you have multiple children in the same session, indicate the quantity of participants.
Add to cart
After finalizing details, click 'Add to Cart' to confirm your session.
Repeat
If you want to book another session, repeat the steps and change the date/time.
In the Notes Section enter your child/ren name

A staff member will contact you prior to the Holiday Program
Soccer Holiday Program
Regular price
Sale price
$37.00 USD
Unit price
per
Sale
Sold out
Share
View full details
Have a question about the Soccer Holiday Program?
Fill out the form below, and a staff member will contact you within 24 hours.
Other Soccer Programs at 2addictivelifestyles
Afterschool Soccer Clinics:

Soccer Clinics:

Unlock your true potential on the field with our Afterschool Soccer Clinics. Led by experienced coaches, we offer comprehensive training programs that focus on skill development, tactical understanding, and game strategies. Whether you're a beginner or advanced player, our clinics cater to all skill levels, ensuring significant progress and a deeper love for the game.
Indoor Soccer Bayside:

Indoor Soccer Bayside:

Train or play all year round at our convenient Bayside facility. Our indoor Soccer League has been an exciting addition to the already-established soccer programs. With our junior leagues kicking off, at ages 8 - 12 years old! Come join the fun and be part of the next indoor soccer league at 2addictivelifestyles. All levels are welcome.
Private Coaching

Embark on a personalized soccer journey with our Private Soccer Coaching sessions. Unlock your true potential on the field through our comprehensive training programs, meticulously crafted and led by experienced coaches. Our focus is on individual skill development, tactical understanding, and strategic game approaches tailored to players of all levels. By choosing our Private Soccer Coaching, you'll receive dedicated attention to fine-tune your technique, boost confidence, and elevate your overall gameplay. Whether you're a beginner or an advanced player, our coaching sessions are designed to cater to your unique needs, ensuring a rewarding and impactful soccer experience. Join us at 2addictivelifestyles, where excellence meets personalized coaching, and take your soccer skills to new heights.
Why Choose Us:

Why Choose Us:

Highly Qualified Coaches: Our dedicated coaches bring a wealth of experience and expertise, offering valuable insights and personalized guidance.
Tailored Training Programs: Our clinics are designed to meet the needs of players of all ages and skill levels, focusing on individual improvement and team dynamics.
High Quality Facility: Experience a proper equipped facility! This isnt your average indoor soccer facility. With plenty resources & equipment to maximize your learning and development.
Emphasis on Fun and Growth: We believe that soccer training should be enjoyable. Our clinics blend learning with exciting drills and engaging activities to create a positive and nurturing environment.
Convenient Location: Easy location and central to Bayside making it easy to participate to navigate to.

Don't miss this opportunity to elevate your game at our Soccer Clinics. Join us today to embark on an incredible journey of soccer excellence and personal growth. Register now to secure your spot and take your skills to new heights!